Dry skin
Updated on November 17, 2022
Created on June 22, 2019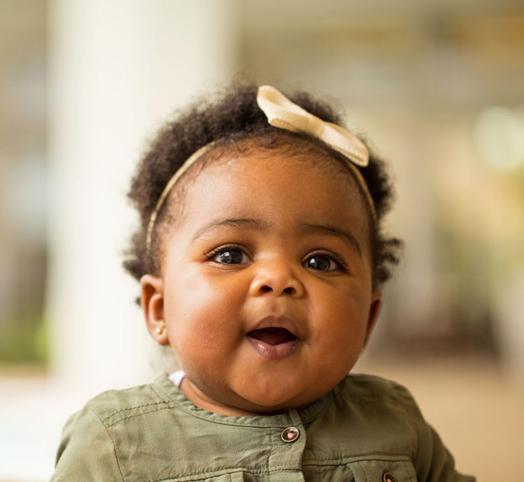 Your baby's skin is a protective covering against the outside world. It's also a source of interaction, awakening and emotion connected with each of your baby's senses. Since skin provides protection and aids sensory development, it needs specific care and your full attention from the time your baby is born.
In order to give your baby's skin the care it needs each day, you need to be able to recognize your baby's skin type, fully understand the needs and use the right products for that skin type.
 
Recognizing dry baby skin

Dry infant skin tends to peel, is rough to the touch and not as soft. 
Understanding dry baby skin

Baby skin compared to adult skin

Your baby's skin is like all infant skin, which seems so beautiful and perfect but in fact it's extremely delicate.
At birth, babies have an immature skin barrier. Your baby's skin is highly delicate and vulnerable to daily outside attacks, and does not reach the first stage of maturity until the age of two.
Between birth and age two, a baby's skin is not yet able to retain the proper level of moisture it needs for its cells to function properly. 
A baby's skin has an unsuspected source of strength at birth: a reserve of stem cells, unique for an entire lifetime, enabling skin to regenerate all the life, but extremely vulnerable and fragile until the age of 2.
The special nature of a baby's skin compared to adult skin has been scientifically proven, thanks to an unprecedented Mustela research program spanning more than a decade that studied infant skin from the first days of life.
Dry skin compared to normal skin

Dry infant skin has a deficient lipid barrier and is more dehydrated than normal skin. 
It requires very special attention. 
Mustela researchers have discovered – and scientifically proven – that dry infant skin is a type of skin structure that becomes evident within the first few days of life. 
Addressing the needs of your baby's dry skin

To fully address the needs of your baby's dry skin, Mustela researchers have developed special active ingredients: 
The perfect ally for babies' skin, Avocado Perseose functions like a shield to protect it from outside attacks. A patented and protective natural active ingredient that's the product of Mustela know-how, acting in perfect harmony with a baby's skin and combining maximum tolerance with clinically proven effectiveness.
It actively aids the development of the cutaneous barrier, helps maintain skin hydration level while protecting theskin's cell reserves against everyday stresses.
A dermo-nutrition complex
Dry skin needs greater protection and daily moisturizing, so the dermo-nutrition complex provides deep-down nourishment for your baby's dry skin, restoring and protecting its hydrolipidic film. 
Discover the line of Mustela baby-child dry skin products 

Discover Mustela baby-child dry skin care products, a complete line of cleansing, hygiene and care products.
Our products are designed to deeply moisturize and protect the fragile, delicate skin of infants, babies and children. They are tested under dermatological and pediatric supervision.
Their rich texture and unique scent combine efficacy and tolerance to restore softness and comfort of baby's dry skin.